Why we built Wickr
When I first joined Wickr as its early investor, the idea of making easy-to-use and trustworthy encryption was enthralling because it promised mathematically assured security and privacy to the world. Since then, we have all been taught by Sony, Experian, Target, OPM, Yahoo and the hacking of our 2016 elections that taking a proactive approach to data protection is now mandatory and the only responsible thing to do.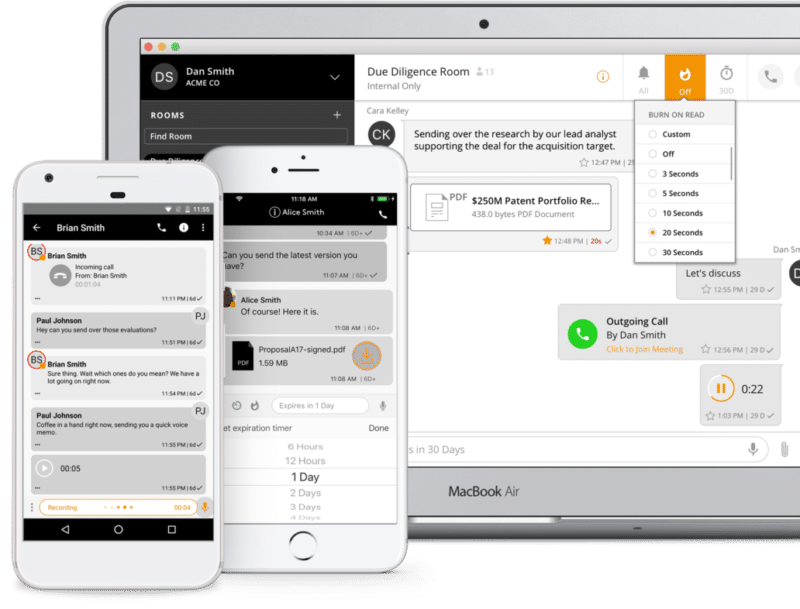 In 2012, Wickr was the first platform to offer simple and default end-to-end encrypted and ephemeral communications. Until then, this level of trust in technology was only accessible to a handful of information security professionals and mathematicians. Today, Wickr is used to protect critical business and government assets and the personal information of millions of people around the world. Such a rapid pace of technology adoption has raised important questions about how platforms like Wickr can encourage responsible use of encryption.
To start, we are the only company in our space who has diligently worked to enable large organizations to responsibly deploy encryption (in compliance with data security and retention requirements), which previously swept into the enterprise unmanaged as part of everyone' shadow IT system.
We have zero tolerance for anyone attempting to exploit our technology to conduct criminal activities. We take the responsibility to our community seriously and go to great lengths to assist law enforcement while protecting legitimate privacy interests of law abiding citizens. We aim to strike a balance between information security, the needs of law enforcement, and the right to privacy. It is no easy task, but we are committed to getting it right:
First off, we are committed to constantly hardening the security of Wickr products to ensure we continue to provide critical protection to government and political institutions, enterprises, and law enforcement agencies and their communications.
Wickr condemns any illicit use of our platform and is determined to make it difficult for bad actors to use our technology. We have developed a robust internal "Know Your Customer" policy to vet our prospective customers against various national and international databases. Wickr transactions are vetted the same way that large financial institutions screen their clients. Flagged transactions are declined, and entities are denied service.
We are aware that any product may be used with both good and bad intentions – that is a nature of any technology. As a communications platform, Wickr operates under Terms of Service that clearly outline our community guidelines and prohibited user conduct. To the extent possible given our platform architecture, we are committed to ensuring that our network is not abused by criminal groups and that Wickr is a platform where users have positive experience communicating in a responsible way. If you encounter unlawful activities on our platform, please reach out to wickr-legal@amazon.com with as much detail as possible about the situation. Our team will carefully review and take appropriate actions to protect the Wickr community and community at large including reporting the abuse to appropriate authorities and removal actions against individual accounts.
Wickr's legal and compliance team maintains proactive contact with law enforcement to ensure they know exactly how our service works and what can be obtained with a valid legal request (no message content can be provided as Wickr does not have access to user communications). Our goal is to provide fast and transparent response, including in the emergency situations brought to our attention. More on this here.
To provide transparency to our customers and users, we regularly publish transparency reports and legal process guidelines to share how we respond to lawful government requests.
Wickr will continue to serve as a trusted partner to our customers and end users. We will work tirelessly to provide the world's strongest and most thoughtful implementation of strong encryption to counter the information security threats facing businesses, democratic institutions and citizens.
Perhaps most importantly, Wickr will always engage in reasonable and productive conversations and attempt to rise above the news cycle and political posturing to contribute a reasonable perspective to the very difficult privacy and security questions we will continue to face in the coming years. More on Wickr policies here.